Academic Technology Expo 2015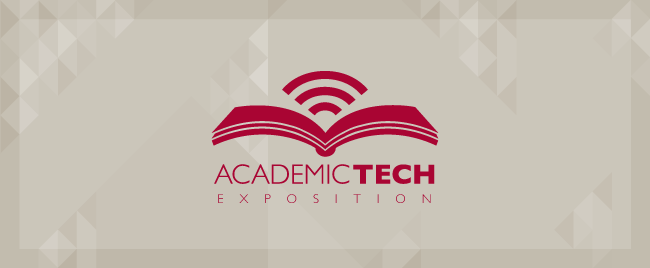 Thank you for joining us Friday, January 9th, 2015 for the fourth Annual Academic Tech Expo. The Academic Tech Expo is designed to be a full day of learning about emerging technologies that can facilitate improvements in teaching and student engagement. Registration was free for all 272 OU faculty and staff that attended.
What: Fourth Annual OU Academic Tech Expo
When: Friday, January 9, 2015 from 9am to 4pm, reception to follow
Where: Thurman J. White Forum Building, 1704 Asp Avenue, Norman, OK 73072
We were pleased to host Jim Groom as our keynote speaker at the 4th Annual Academic Technology Expo on 1/9/15. Jim is the director of the Division of Teaching and Learning Technologies and an adjunct professor at the University of Mary Washington in Fredericksburg, Virginia and has worked in education for over fifteen years. Jim's presentation will explore the importance of providing students, faculty, and staff with an innovative, web-based platform for owning, managing and migrating the digital work they create over the course of their academic careers.
Thank you for making it such a great event! Questions for us? Please email academictech@ou.edu.